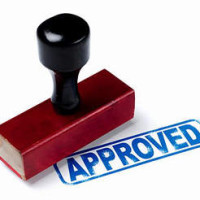 Believe me not there is no good time to write ACCA exam after all, waiting from now till next year won't make any difference. Furthermore, nobody will write the exam for you (you still have to write the exam yourself). So, don't give up on your ACCA exam because quitters never win and winners never quit.
So, here's why you should take advantage of ACCA September 2017 diet exam.
You will become a qualified accountant on time – while you will be open
to more opportunity.
You can benefit from our FREE whats app support where you will be getting
– Exam likely questions on a weekly basics – FREE.
– You can interact with the lecturers and other students 24/7 FREE
– You will also be chanced to call the lecturer on phone at a specific time for any clarification in your course of        interest – FREE.
– two hours FREE comprehensive online live class that comes up 2 weeks before the exam that you can join for FRE
Clcik here to join our FREE whats app group that has helped lots of students pass their ACCA exams
We have accredited comprehensive video lectures that contain all you need to pass your ACCA exam with ease..
You can write two papers from different level like F9 and P1.
You will surely learn something new.
By ending of this year you would have make progress in your professional career.
You can benefit from natural exam similarity like P7 after P2.
You can still use our comprehensive video lecture for your December diet exam (resit).
You can expand the exam – study under less pressure.
You can maximize your precious time to the fullest – time wait for no man.
To your success
Adiotu Emmanuel!
P.S. It will be wise if you can write at least a paper or 2 this diet. This will
really pay you on the long run. However, you need to ACT fast by joining
our FREE whats app group that has helped lot of student to pass their exam
Clcik here to join our FREE whats app group that has helped lots of students pass their ACCA exams