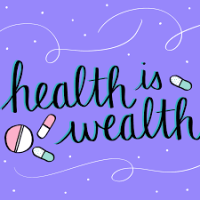 Hello Professional Students,
A student once called me to complain of tiredness when he gets back from is working place and usually sleeps while studying because is work is very stressful. However, he has been failing is exam since May 2015 diet.
So, I suggested 3 healthy secret which helped him passed the 4 papers he wrote in the last diet exam. Furthermore, it also affected his productivity level positively at the office. Even some of his colleagues now call him Nokia 33/10.
Below are the 3 habits that really helped him:
Daily physical & mental Habits: Here, you will ensure that you always close early from work, eat a light food at night sleep early. When you wake up in the morning all you need to do is to drink a glass of water, pray, do an exercise for 15minutes, read inspirational material for like 30 minutes and lastly, get a piece of paper and pen to plan your day in advance, successful people think on paper while unsuccessful people trust on luck, chance, imagination and hope.
Click here now to join our FREE support forum that have helped thousands of students to pass their ICAN exam
   Study habit: get the E-Class Video Lecture early and if you already have one then you need to belief in yourself that you will pass the exam, design a daily study time-table. However, it's advisable that you study 1 hour daily in order to balance your work and studies. Furthermore, eat before studying and drink water at interval.
   Eating habit: you don't have to wait until you are hungry before you eat. Ensure that you eat early and you will be surprise how healthy you will look. Furthermore, don't be thirsty before you drink water. You should always drink water at every 45minutes interval. This will wash toxic away from your body thereby you will be alive and energize.
To Your Success,
Tayo Stephen.
P.S. Although the above habits seems to be very simple but they are critical & very important step in achieving your exam success.
Furthermore, I can guarantee that if you can go through the entire video lectures and Q&A video series 3 times before your exam, practice all the weekly exam likely questions on our question page, read the videos soft copy, ask the lecturer questions if you need any clarification, attend our free intensive live class when the time comes and follow our advice on the things you should do to pass your exams then your a step closer to your exam success. This have been proven by our students pass rate.
Click here now to join our FREE support forum that have helped thousands of students to pass their ICAN exam
For Enquiry call 08023428420 or 07038174484 or send an email to info@starrygoldacademy.com