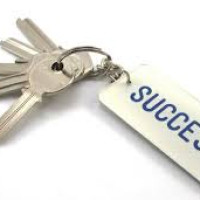 Early preparation is a key to success in all sphere of life.
Recently, one of our student who bought our E-Class Video Lecture for Financial Reporting and Ethics came to our office to buy our comprehensive Peachtree Tutorial Video. His face was full of smile, he was very happy so, I could not help it but to ask him why is he very happy. He said "thanks you very much, I have passed my ICAN PE2 FRE which I have been battled with for 5 diets and now am FREE".
However, I didn't stopped there, I asked him how he did it despite his tight schedule. His reply was very simple. They are
Early Preparation: after the release of his result of the diet he failed, he let go physical classes because he was sincere with himself that he doesn't have the time. So, he opted for another method that is more flexible and easy. so, he bought our e-class video lecture immediately after the release of the result in other to prepare early which paid off at the end of the day.
Study Habit: Study habit contributes immensely to your success. You have to force yourself to study deliberately at a particular time Monday-Sunday. You have to choose a particular time to for 1hours at least. If your office is not far from your work place. You can get to the office as early as you can then go through your video lecture before anybody resumes which will definitely distract you. Although you may have difficulty studying because of the nature of your job hence prioritize your work by performing task that contribute immensely to your productivity while those that are of less priority should either be delegated or scheduled to be perform latter so, you can have time to study. After all, "work no dey finish".
Sub-conscious Excuses: buying a paracetamol for headache does not mean that you will have an automatic relief. It is until you use it that you become relieved. Many students buy the video lecture and keep not because they don't want to study but because they give excuses and justify their action in their mind to clear their conscience. They give excuses like there is no time, I work Mondays to Saturday, there is no body to take care of the kids and family. I am just too busy because I travel  alot. I am always tired when I get home so study is difficult.  Everyone has different excuses in their mind, so locate yours and repel it by finding a way around it.
See you soon………
Post your comment, suggestion below and I will personally reply them
Tayo Stephen ACA