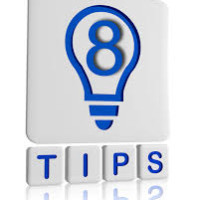 According to Sun Tzu "Victorious warriors win first and then go to war,
while defeated warriors go to war first and then seek to win"
You already know that when preparing for an exam, you should
cover the entire syllabus, study past question and answers and 
always be positive.
But, do you know that they are not enough? Do you also know that there
are simple things you ought to do in an exam hall? Do You also Know that
there are simple steps to follow in the exam hall?….. Report has shown that
most students do not pass technically

How do we solve the problem and be victorious? This is the key question addressed in 8 FREE Victorious  Tips That Will Guarantee Your Success In The Exam Hall below
They are:
Victorious Tip 1-Reading Time: Effective use of the 15 minute planning and reading time could help you to produce more relevant, well planned and structured answers in the exam. Reading time is ideal for highlighting and understanding the key requirements of all questions. Remaining time could be used to draft brief answer plans and in case of Professional Stage examinations, you may use this time to select the most appropriate optional questions you wish to answer.
Victorious Tip 2-Question Requirements: Close attention should be given to the precise requirement of each question. If it appears to you that two parts of a question are asking the same thing, don't congratulate yourself but rather read the question carefully again. It is important to have understanding of what the examiner is demanding before you proceed to answer the question. It would be a waste of time if you realized half way through the answer that you have misinterpreted the requirement of the question.
Victorious Tip 3-Answer to the Point: Most professional body like ICAN marking scheme is very specific in rewarding marks. If a seven-line introduction to an answer does not relate to the question requirement in any way, it will not attract any mark. It is therefore more worthwhile to go straight towards answering the question requirement rather than wasting time in lengthy introductions. A valid exception to the above would be instances where you have been specifically asked to draft answer in a form of a report or a memo. In such cases, try to keep the into as brief as possible.
Victorious Tip 4-Plan your Answers: Examiners always appreciate well-structured answers. A little planning at the start could help you give the necessary structure and coherence to your answers. Try to insert short answer plans before the answers which should be crossed afterwards to avoid confusing the examiner. This gives examiner the impression that you have tried to organize your answers and also, in case time runs out, an answer plan mentioning the key points could be rewarded few marks even if the answer was left incomplete.
Victorious Tip 5- Facilitate the Examiner: Examiners have a tough time checking loads of answer sheets from hundreds of exam centers in the country. Make every effort to ensure their time is not wasted unnecessarily while checking your answer sheet. Mark the question numbers clearly and try to follow the sequence of sub-parts to avoid confusion. Writing is perhaps not something that could be changed over a short notice. However, if people in the past have found your writing hard to read, try to improve it over the course of time. Make sure you leave ample space in the answer booklet for any unanswered question that you may wish to return to later in the exam in order to avoid having to squeeze your answer in a little space or asking examiner to find the remaining portion of the answer elsewhere in the answer book. Cross out any rough workings clearly to avoid any confusion.
 Victorious Tip 6-Do not leave any question Unanswered: If you fear you will not be able to complete the answer to a question in time, simply jot down a list of main points before proceeding to answer in detail. In case you were unable to complete the answer, examiner would know that you aware of the main points and reward you accordingly. If you do not know the right answer to a question, guessing would not hurt specially in the objective type questions in the knowledge module. However, always answer questions that you know first and leave the guesswork towards the end of the exam.
Victorious Tip 7-Review: it becomes increasingly hard to complete the exam in the allotted time. If luckily you have some time remaining towards the end of the exam, review the entire question sheet first to make sure you have missed any question part. You may then quickly review your answer booklet for any obvious errors. If you still have time left, try to improve answers that you feel you can most easily do in the remaining time.
Victorious Tip 8-After the Exam: If you have another exam scheduled soon, try not to waste too much time discussing the exam you have already given with your friends (especially if it did not go too well!). Go home, get a good rest and come fresh and well prepared for the next exam.
P.S. The above tip is very simple to practice which you might take for granted. However, this have been proven by our students pass rate. The truth is that you can't meet up with physical classes lecture now because lectures have started since January and the lecturer won't repeat all the topics because of you. I am happy to tell you that this constrains can be overcome when you get our video lectures because you can go through the video over and over again until you understand.
Be sure to ACT NOW – Don't be a Spectator…call 08023428420,07038174484,08123189141
Click here now to join our FREE support forum that have helped thousands of students to pass their ICAN exam
I hope you have found these success tips helpful.
Post your comment and suggestion below
Tayo Stephen ACA