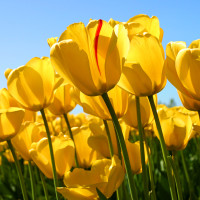 68.5% of people in the country don't know how to start their day and become highly productive in their studies and work.
On 7th of January, Isaika Oladele called from PortHarcourt to make an inquiry about ICAN Skills level E-Class Video lecture but he complained of tiredness and that he sleeps while studying for exams, he said even the PSA & Tax he passed were based on sheer luck and chance. Eversince his last success, he has been writing the remaining two papers for 2years.
Then, a colleague who has pass through the same event came to his rescue by  suggesting 3 healthy secret which helped Isaika become chartered the last diet.
It also affected his productivity level positively at the office. Even some
of his colleagues  call him Nokia 33/10.
On today's article post, discover 3 tips you should follow daily
to pass your exam and become chartered like
Study habit: get the E-Class Video Lecture early and if you already have one, you believe in yourself that you will past the exam, design a time-table but some complained that anytime they design their time-table, unforeseen events changed their plans so I will suggest that you click and go through manage your time and enhance your studies. Furthermore, eat before studying, get a 75cl of bottle water to drink at interval, Study for 2hrs because studying for too long will make you sleep late which will cause an imbalance and disruption in your studies, work and general health.
Daily physical & mental Habits: this is very important habit. Here, you will ensure that you always close early from work, eat a light food at night and get an early sleep. When you wake up in the morning, don't turn on the T.V or ping or read news feeds. All you need to do is to drink a glass of water, early morning devotion or pray, perform an exercise for 15minutes, read spiritual materials or inspirational material for like 30minutes and lastly, get a piece of paper and pen to plan your day in advance, successful people think on paper while unsuccessful people trust on luck, chance, imagination and hope.
Eating habit: you don't wait until you are hungry before you eat. Ensure that you eat your breakfast by 8:00am, lunch 1:00pm, Dinner: 6:00pm you will be surprise how healthy you will look. Furthermore, don't be thirsty before you drink water. You should always drink water and if the water dispenser is far from you get a bottle water to drink at every 45minutes interval. This will wash toxic away from body thereby keeping alive and energize.
Your health is your wealth
Add your comment and suggestion below
See you soon……….
Tayo Stephen ACA