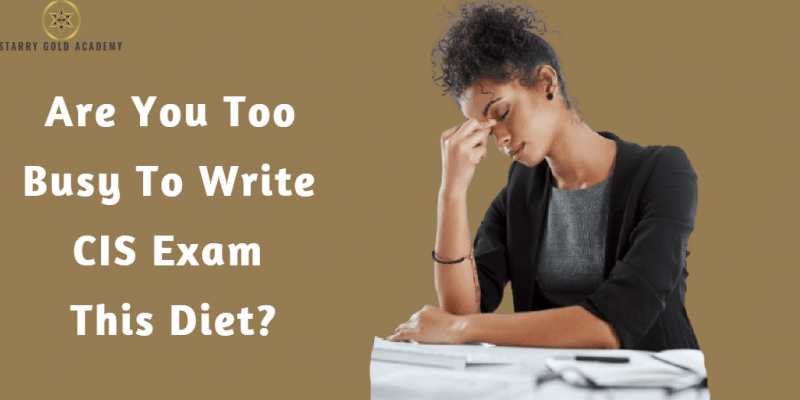 If you are too busy this diet that you have concluded to skip ATS exams,
what is the probability that you won't be busier by your next diet?
What if you get a bigger offer that will make you busier?
There are fewer chances that we will be less busy at work any time soon………. Work no dey finish ooo!!!
So, why put your career on hold like an uncompleted building
just because you feel you are too busy?
Why not adopt the strategy that other busy working-class Accountants are using to pass ATS exams
See their testimonies here https://starrygoldacademy.com/ats-testimonies/
P.S: An uncompleted building will never yield income for the owner,
you only earn an income from a completed house…..Mr. Tayo .S.
Get our FREE 30 Days ATS Exam Success Blueprint that will help you cover each of the syllabus in 30 days and our ATS Video Tutorial
Click here to chat with admin on Telegram NOW https://t.me/starrygoldacademy
or
Call Starry Gold Academy on; 08023428420, 07086810335
You can also join our FREE ATS Telegram class, Click here to join NOW
http://starrygoldacademy.com/members/ats-telegram-class/
Starry Gold Academy: No 1 Tuition center with the highest exam pass rate at one sitting for professional exams in Nigeria.
Our Offline Video Tutorials:
ICAN, ATS, CITN, CIS, IFRS, JAMB, WAEC, GCE, NECO, Junior WAEC, SAGE 50, SAGE Evolution, Excel (Basic & Advance), QuickBooks, and others.
www.starrygoldacademy.com
Share this