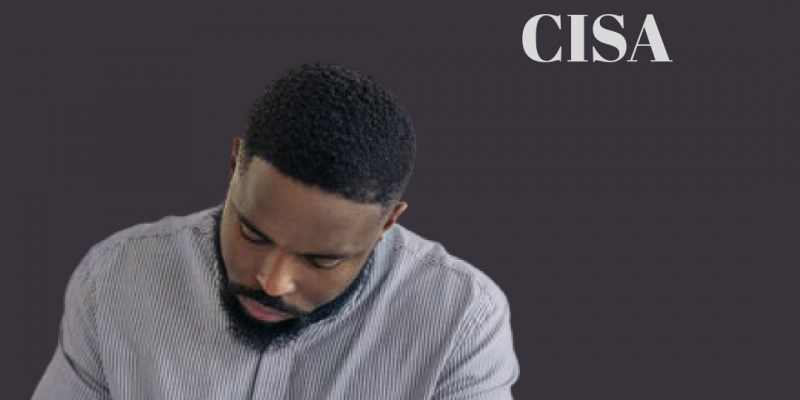 In this age of technological advancement,
there is a limit to how an auditor can effectively
audit IT personnels without CISA.
So if all companies want to go the technology way because
it increases productivity and profit,
then all auditor should be able to audit the technological way too.
So for me, I wanted to be able to:
 Evaluate risk management practices
 Evaluate the value of the IT control framework
 Evaluate IT policies, standards, processes and procedures within the organization.
 Manage and monitor IT personnel.
In order words, I not only wanted to be an auditor but I wanted to be an IT auditor.
After I became a member of ISACA,
there was an opening at the organization where I worked,
the chief auditor resigned.
So the directors decided to do an in-house recruitment instead of outsourcing since
they knew some of us where chartered.
At the interview, I presented to the board how
I was going to establish audit controls within the organization
I also pointed out to them some leakages and
the sources of those leakages,
I presented some technology controls which
I suggested were to be adopted in the IT department of our organization
in order to curtail some of the excesses.
By the time I finished the presentation,
they told me right there that I had the job even though
they interviewed the others.
That was how I became the Chief auditor of my company
which more than tripled my income.
I am Abolore Abifarin, I belong to ISACA and
thanks to Starry Gold Academy, they made CISA very easy for me.
P.S: Be unique, be peculiar, be one step ahead of others.
Need useful information on preparing for the CISA exam? See details here
http://www.isaca.org/Certification/CISA-Certified-Information-Systems-Auditor/Prepare-for-the-Exam/Pages/default.aspx
Need CISA Video Lecture?
Call Starry Gold Academy on 08023428420, 07086810335
Or click here to chat with admin on Telegram https://t.me/starrygoldacademy
Number 1 ICAN tuition center with highest exam pass rate at ONE SITTING.
Our Offline Video Tutorials:
ICAN, ATS, CITN, CIS, CISA, IFRS, JAMB, WAEC, GCE, NECO, Junior WAEC, SAGE 50, SAGE Evolution, Excel (Basic & Advance), QuickBooks and others.
www.starrygoldacademy.com
Share this