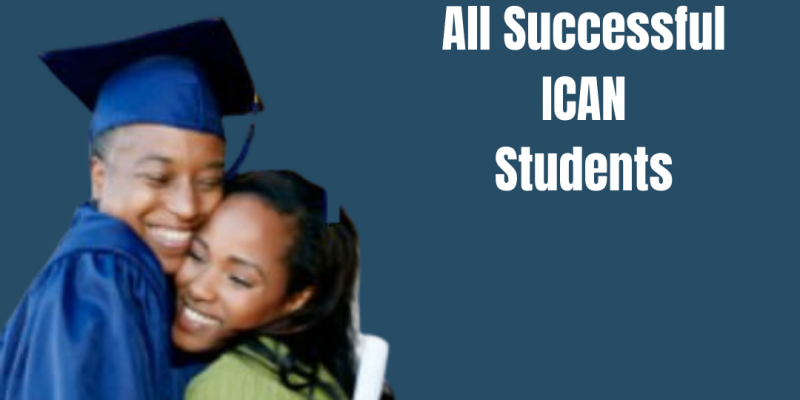 It was not easy but you came, saw, and conquered….BRAVO.
Congratulations to those who passed all of their papers,
you have really worked hard to move to the next level.
Congratulations to those who passed some of their papers,
you have also worked hard and made some significant progress,
by God's grace by next diet, you are going to scale through.
Congratulations also to those who attempted but never made any papers,
the fact that you attempted is very courageous.
So what should you do?
Look at what you did not do right and attempt the next diet.
It is advisable to start early preparation right NOW.
From all of us at Starry Gold Academy, we say CONGRATULATIONS.
See lots of students who are celebrating their success in the May diet ICAN exam, join our FREE Telegram classes to see their testimonies http://starrygoldacademy.com/members/ICAN-telegram-class/
For those who will be writing next diet, kindly click here to join our FREE ICAN Telegram Class NOW
Call Starry Gold Academy on; 08023428420, 07086810335, OR 08123189141
Starry Gold Academy: No 1 Tuition center with the highest exam pass rate at one sitting in Nigeria.
Our Offline Video Tutorials:
ICAN, ATS, CITN, CIS, CISA, IFRS, JAMB, WAEC, GCE, NECO, Junior WAEC, SAGE 50, SAGE Evolution, Excel (Basic & Advance), QuickBooks, and others.
www.starrygoldacademy.com
Share this