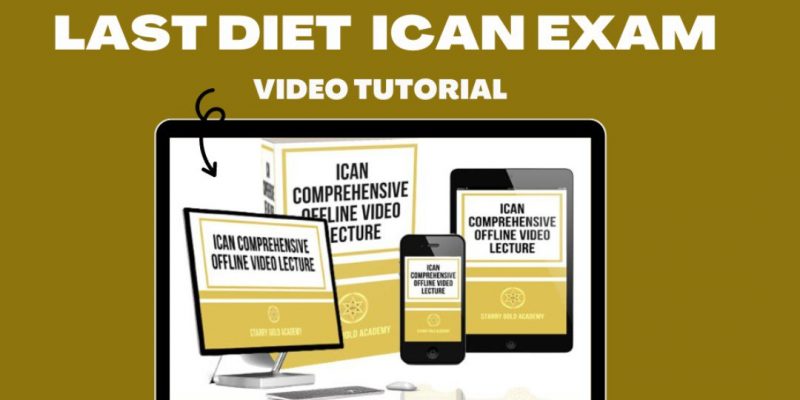 Just as a reminder, it is just 53 days to this Diet ICAN exams.
This is the time to conclude studies and start solving past ICAN questions for you to be very conversant with ICAN questions,
 gain confidence,  test how far you have prepared and for you to be in an exam mood.
If you have not seen the solution to ICAN May 2022 diet yet,
you need to do that now, so that you won't be left behind.
The reason you need it is because the solution to ICAN May 2022 diet exam
will give you an insight on how to answer ICAN exam questions  and
it will also give you an insight of what to expect this ICAN November 2022 diet exams.
We have prepared the video of the questions and solutions for ICAN May 2022 diet exam
 for it to be easy for you to go through it before your exam.
To get the ICAN May 2022 Diet Questions And Solutions for all ICAN courses,
Click here to chat with admin on Telegram NOW https://t.me/starrygoldacademy
Or
Call 08023428420, 07086810335, OR 08123189141.
Starry Gold Academy
Our Offline Video Tutorials:
ICAN, ATS, CITN, CIS, IFRS, JAMB, WAEC, GCE, NECO, Junior WAEC, SAGE 50, SAGE Evolution, Excel (Basic & Advance), QuickBooks, and others.
Starry Gold Academy
Number 1 tuition center with the highest exam pass rate at ONE SITTING.
http://starrygoldacademy.com
Share this