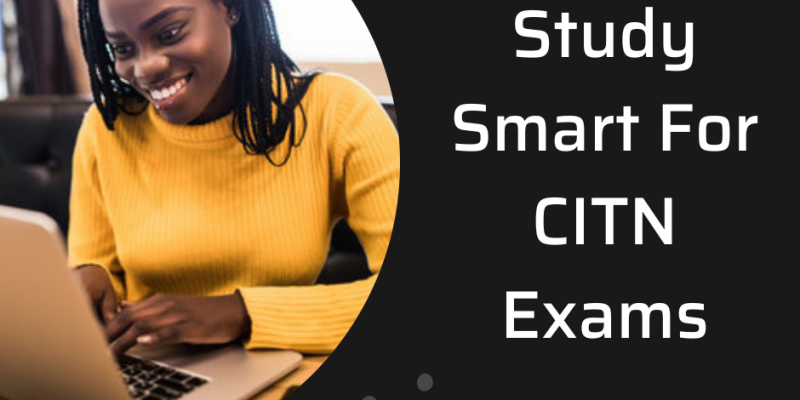 Whether you study hard or smart, the goal is for you to pass your
CITN exams with ease and at one sitting.
If you are a working-class, this for you.
You are too busy to start studying hard; like doing all-night study,
reading the whole study pack, studying with voluminous textbooks.
Hope you are not thinking what I am not thinking???
Maybe you are thinking if this is about 'exam expo' that is, getting the answers to the questions before the exam date.
No at all
So how exactly can you study smart for CITN exams?
• HAVE A STUDY ROUTINE
Most students believe that study routine is boring but research has shown
that most successful students have a study routine.
You should have an exact set time during the day or at night when you start to study and
have a specific time you will stop, so that you don't overdo it.
Study routine will help not just you but also your friends and family to
be aware to not disturb you during that schedule.
Make sure that such a schedule is convenient to avoid canceling it.
Note that it might not be easy at first,
but as you persist, your subconscious mind will get used to that time and your brain will be ready to absorb what you are reading with ease.
Just like setting your alarm, after a while, you will start to wake up at that
specific time even without the alarm.
To help you plan your study routine, get 30 Days CITN Exams Success Blueprint
Call Starry Gold Academy on; 08023428420, 07086810335 OR 08123189141
Or
Click here to chat with admin on Telegram https://t.me/starrygoldacademy
• REWARD YOURSELF EVERY TIME YOU COMPLETE YOUR TASKS
This sounds funny, right? But it surely works.
A reward doesn't need to be big, it can be as simple as eating a snack
during a quick break or listening to your favorite song.
If you're already done, take a walk outside or hang out with your friends to
de-stress yourself from studying.
That way you can have something to look forward to after study.
P.S: This strategy works like magic for students who tried it last diet.
Our Offline Video Tutorials:
ICAN, ATS, CITN, CIS, IFRS, JAMB, WAEC, GCE, NECO, Junior WAEC, SAGE 50, SAGE Evolution, Excel (Basic & Advance), QuickBooks, and others.
www.starrygoldacademy.com
Share this