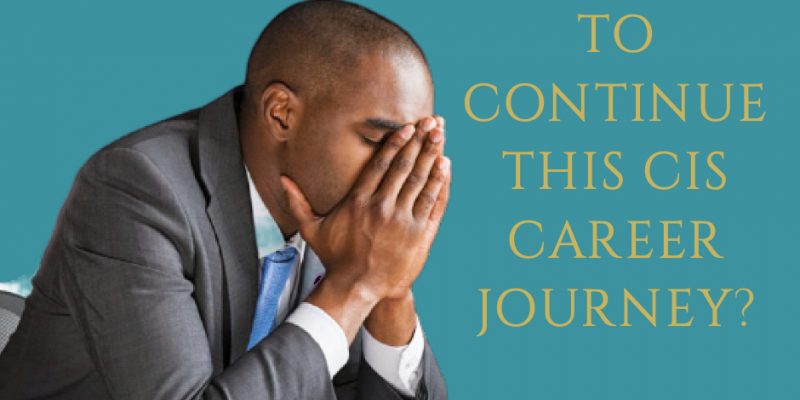 After writing CIS exams 7 times and not passing it,
I almost gave up on it until my wife told me
"you always told me and our children never to give up in any endeavor in life,
this is a true test of character, remember what you told Andrew our son
when he failed JAMB exam the first time, you said, my son,
prove to me your father that you have my DNA in you….
The winning and never give up DNA.
He passed at the second attempt"
That was the courage that made me wrote CIS for the eighth time and passed.
The beauty of the story is not just because I passed,
I was also promoted after I became a Chartered Stockbroker.
…. That was the story of one of our pioneering CIS student who used
our CIS Video Lecture for the first time and passed.
Why give up, when you can stand up and rise above obstacles?
Why allow failure to determine your next decision?
Why give in, when you can brace up and conquer?
P.S: Setbacks are inherent to the human experience. But we don't have to lie down and take them. Maybe you need to try something new to produce a new result…… Our Comprehensive CIS Video Lectures is the best alternative. If others can pass with it, you too can pass as well.
Need CIS Video Lectures NOW?
Call Starry Gold Academy on; 07086810335, 08023428420, OR 08123189141
Starry Gold Academy
No 1 Tuition center with the highest exam pass rate at one sitting for professional exams in Nigeria.
Our Offline Video Tutorials:
ICAN, ATS, CITN, CIS, IFRS, JAMB, WAEC, GCE, NECO, Junior WAEC, SAGE 50, SAGE Evolution, Excel (Basic & Advance), QuickBooks, Project Management and others.
Share this