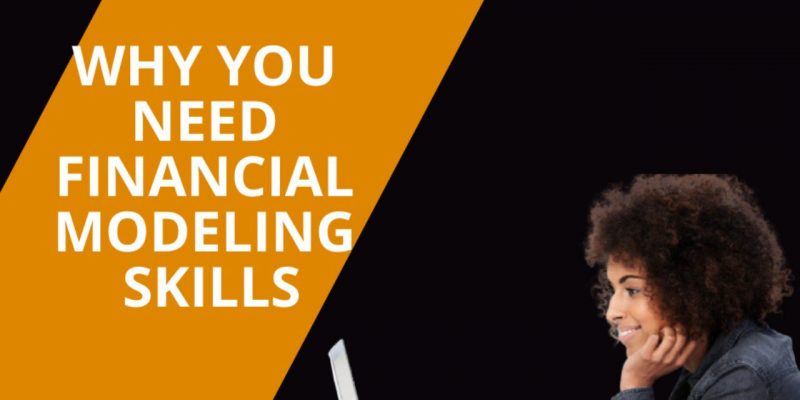 Financial modeling, also known as financial statement forecasting, is an effective tool for providing a clear picture of the forecasted financial performance of a company.
The process results in the construction of models that assist in the firm's decision-making as well as financial statement analysis.
Financial modeling skills, therefore, refers to the talent of converting a set of assumptions, which any company makes regarding the market behavior, into numerical predictions.
It is the ability to perform calculations and construct a simplified financial representation of one or more aspects of any given firm.
These skills encompass simulating the impact of certain variables such that the company has planned a course of action in case they actually occur.
The importance of financial modeling is mainly rooted in its capability to enable better financial decisions within a firm.
It is widely used by organizations for the purpose of future planning. By simulating the impact of important variables, financial modeling allows for scenario preparation so that organization knows its course of action in various situations that may arise.
Financial modeling also plays an important role in capital budgeting. Not only does it make financial statement analysis and resource allotment for the next big investment easier, but it also helps in determining the cost of capital. It provides a thorough analysis of debt/equity structure for this purpose, along with the returns expected by investors.
When financial modeling is understood and applied correctly you will truly understand the fundamentals of your company, and your growth in corporate finance is vast.
You will also learn that 'revenue' is not just an item in the income statement but a combination of many aspects such as sales pipeline, probability of sales conversion, sales channel, etc…, you will understand that market expense is a combination of detailed data like channel-wise budget, conversion funnels, customer acquisition cost, etc.,
In recent years financial modeling has become an important requirement for career advancement in finance.
Most corporate finance roles require the knowledge of financial modeling, which translates that if you know financial modeling it also opens many career choices for you.
The reason it is so multipurpose is that it assists in any job role that is involved in analyzing a company.
There are not many people who know how to build a financial model hence having that skill will give you an advantage over others.
A skill that will help you understand in detail how to value a company, take a company IPO, issue shares, mergers, and acquisitions, advise a company on options pricing or secondary sales, you will have a stronger foundation due to the understanding of financial modeling.
Getting these skills makes you an asset to any organization.
But how do you get this skill without breaking the banks?
With our financial modeling video lecture, you will be getting all the required skills to help your company make the right decision, skills like how to create a Balance Sheet Model, Account Payable Model, Cash Flow Projection Mode, Flexible Balance Sheet Model and so on.
Do you want to help your company make that critical business decision and also stand out from your peers by getting this skill?
Call Starry Gold Academy on 07086810335, 08023428420.
P:S Aside from the video lecture, you will also be getting an exercise file to guide you through the course, a certificate of proficiency will also be issued to you. All this you get when you get video material.
Share this