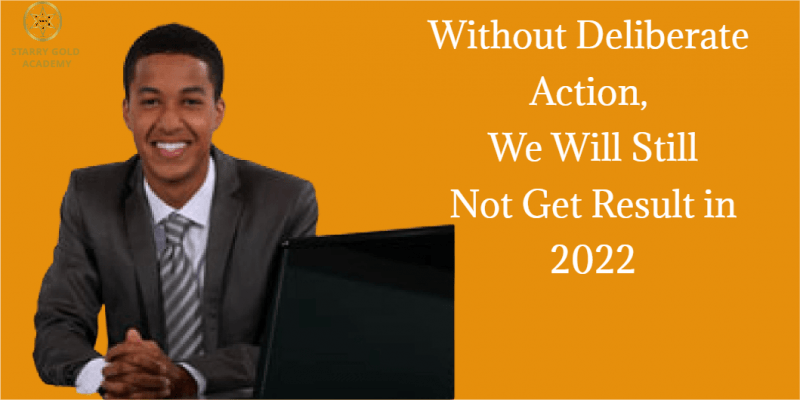 Every ending of the year and the beginning of the new year, we pray for a better year and hope that everything will change for good. We even write down our new year resolution, but by the time we get to the first quarter of the new year, we find out that we are almost at the same level we were the previous year……… The question is, what is really wrong, does it mean that God doesn't answer prayers anymore…… The answer is NO.
God knows about all the good things and change we want and desire, and has provided ALL already, but only daily, weekly, monthly, and yearly DELIBERATE ACTION will bring RESULTS.
Don't leave everything to chance and just be hopeful and prayerful alone, rather give everything to deliberate plan and action, and see if you will not get massive results.
If you want to be Chartered this new year in your career……. what are the deliberate effort you need to put in place. This could be a daily, weekly, monthly study plan and a blueprint on how to execute it.
If you want to take your career to the next level in 2022,……. What are the skill sets you need to learn or acquire? List them out. What's the cost implication, list them out also, and have a specific time frame and blueprint on how to start and become a PRO in that skill set.
You have planned for too long, why not start learning new skills today or start preparing on how to pass the next diet exam.
P.S: Your success in life is directly proportional to your DELIBERATE ACTION and EXECUTION.
On this note, I say HAPPY NEW YEAR to you and your family.
From the Management and Staff of
Starry Gold Academy.
Share this