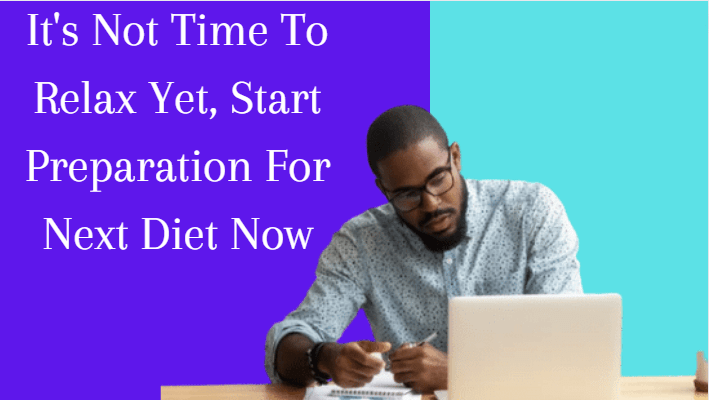 After the release of ICAN result, you might feel like it's time to relax before you start preparing for
next ICAN diet exam.
Actually, it's easier to put yourself in the study mood immediately after the release of the previous diet result,
else you might be too relaxed or even forget about preparing for the next diet exam until the exam date is
near. By that time you might struggle to put yourself in an exam mood and
you could be preparing for the exam under intense pressure.
Just like most countries that won the Olympics always start preparation immediately after the previous Olympics.
This is why it seems difficult for Africa countries to top the table at the Olympics because they start preparation months to the Olympics —- According to AFP
Why make things difficult for yourself when you can make it easier by starting your preparation for the next diet ICAN exam NOW.
To help you kick start your preparation for ICAN exam this diet,
join our 30 Days Exam Study Challenge and request for our ICAN Video Tutorial NOW.
Call Starry Gold Academy on; 07086810335, 08023428420
or
Click here to chat with our admin on Telegram https://t.me/starrygoldacademy
Starry Gold Academy: No 1 Tuition center with the highest exam pass rate at one sitting in Nigeria.
Our Offline Video Tutorials:
ICAN, ATS, CITN, CIS, CISA, IFRS, JAMB, WAEC, GCE, NECO, Junior WAEC, SAGE 50, SAGE Evolution, Excel (Basic & Advance), QuickBooks, and others.
www.starrygoldacademy.com
Share this